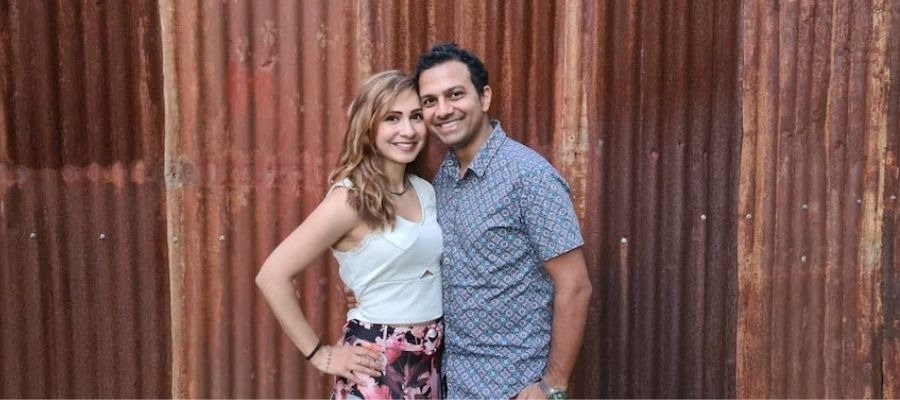 Our Story
Hi! We're Smita and Dr Kris and we're proud to say Bamboo Buddy is a Fremantle, Western Australian owned and operated company. Bamboo Buddy has its roots in the health industry through Freo Dental. As a practising dental surgeon and chemical professionals, we were disturbed by the vast amount of non-biodegradable plastics generated by the dental industry, both in surgery and by patients. We also understand the chemical nature and dangers of hydrocarbon plastics in the world. So as parents of two young children, we appreciate the importance of ensuring the world is left in a good place for future generations.
Listening to patients share their frustrations about alternative products not doing the same job and seeing increased levels of oral disease which could have been prevented, something had to be done. As a result, we got a team of Australian dentists together and decided to design, trial and test our own eco-friendly range of products. We want to help you and your family lead the happier, healthier & sustainable lifestyle you deserve.

Our goal is to provide you and your family with trustable, affordable, eco-friendly dental care products that can give you Smart Sustainable Smiles whilst being kind to our planet. We also want to help embed the right dental habits early with your family by sharing the right tools and eco-conscious solutions that can make all the difference to the future of your wellbeing, especially with children. Starting good habits early will make all the difference.

As health professionals, we understand the need for products to be efficacious otherwise our patient's health will suffer. That's why we have trialled and tested these products across the dental community and patient base to ensure their performance is as effective as the current non-biodegradable options which are available.
Ditch the plastic and switch to bamboo effortlessly, delivered right to your door step. Let us take away the hassle of replacing your daily essentials with our yearly bundles that are tailored for your whole family. Let us know how you get on, we'd love to hear from you.

We are always working hard on developing new products, our latest is the revolutionary bamboo electric toothbrush. More in the pipeline, so watch this space!

© Copyright Bamboo Buddy 2021